This year our students are getting to experience "Innovation Time" with three inrcredible educators and Innovation Specialists:
Jason Pittman, Megan Delaye and Jonathan Natividad.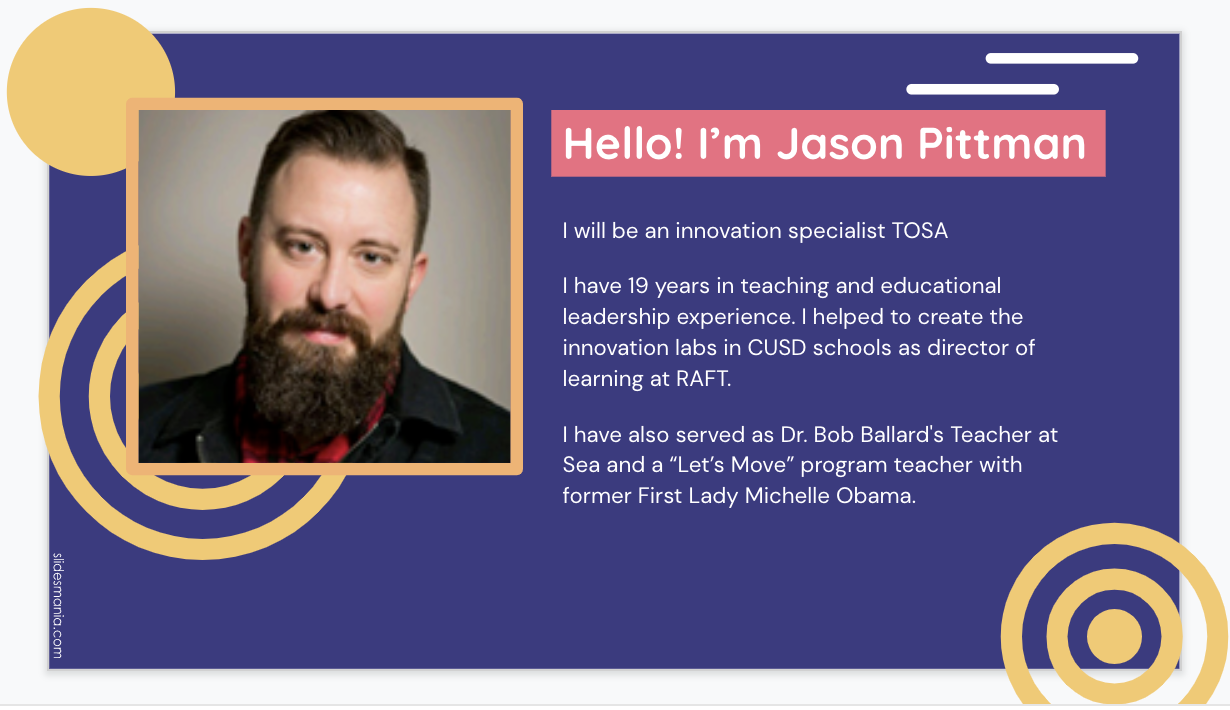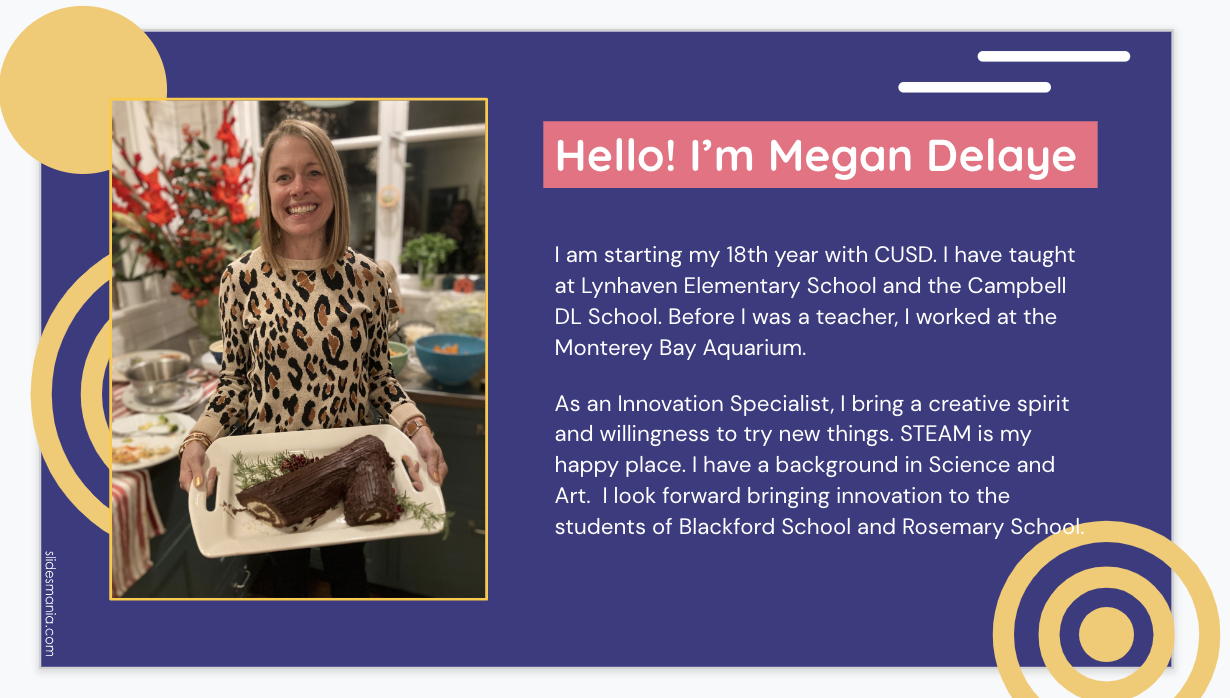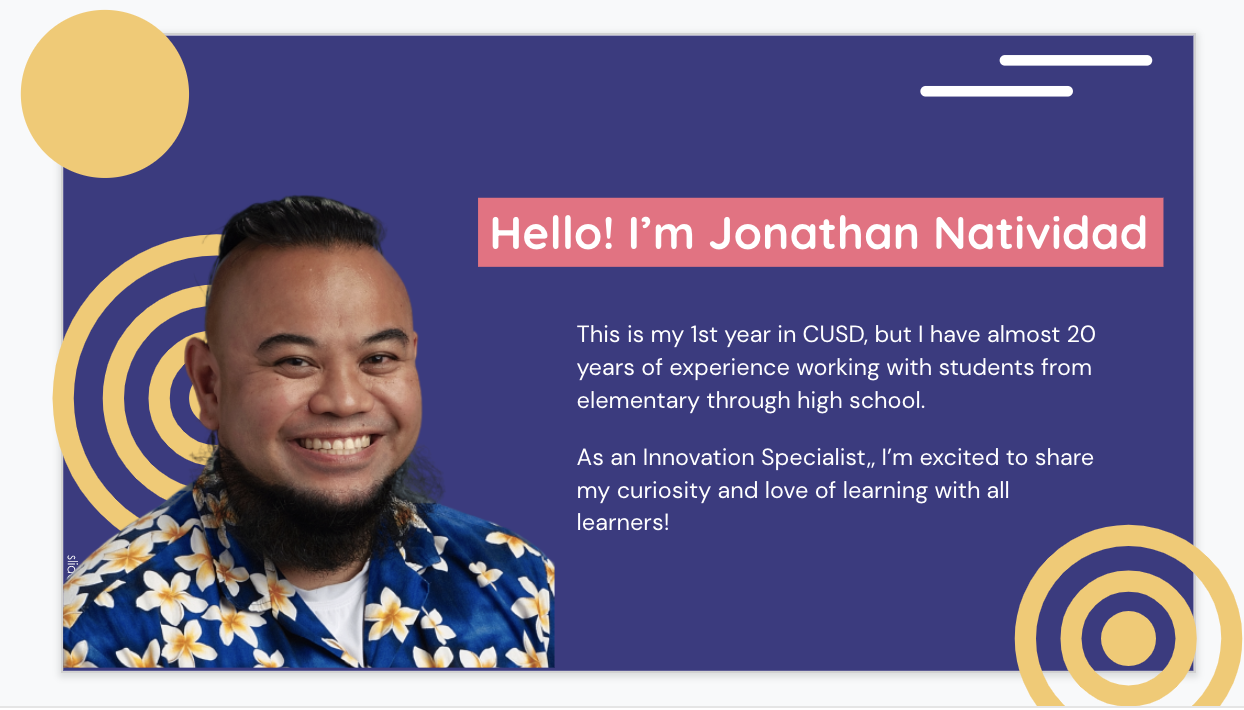 Every other week, each K-5 class meets with our Innovation Specialists to investigate science and engineering concepts, as well as visit our school garden and create student portfolios demonstrating their work, projects and experiences via SeeSaw.  During this time our classroom teachers are provided planning time as a grade level team in order to review student progress towards meeting standards, respond to data, and plan for instruction.
Some examples of what our students are experiencing during this time are as follows:
-How do scientists and engineers work together?   The Tinker Studio: Making Faces
-Create a catapult with curated materials
-Share ideas about what scientists do and where they work. 
Scientists ask questions and solve problems. 
-Design and Build things that roll. 
Gallery walk-test things that roll/what do you see that is innovative?
-Matter Mysteries - Anchor Phenomenon: Bottles and Balloons.  Use the Bottles and Balloons demonstration to practice making observations and observing patterns.  Use sentence frames to explain that one mixture has a no reaction, but the other causes the balloon to inflate.
-Intro Matter Mysteries - testing conductivity
-What are the expectations in the garden? Respect  Achievement  Responsibility
-Plants are Amazing: think about what kinds of plants we will see as we walk around Blackford and go to the garden.  In pairs, students find a plant they like and describe it using their senses.
We are happy to report our students are responding very positively to this new program.  We are so appreciative of the hard work our Innovation Team puts forth to prepare and teach every other week. 
Later this year we look forward to hosting grade level parent/family tours of our Innovation Rooms, as well as a schoowide STEAM Night.  Students will also begin posting their learning to SeeSaw for parents/guardians to view.   We encourage parents/guardians to please make sure they are signed up to receive and view their child's SeeSaw posts.