Blackford Garden Open for Business...and Fun!
Our Blackford Garden opened during lunch this Tuesday!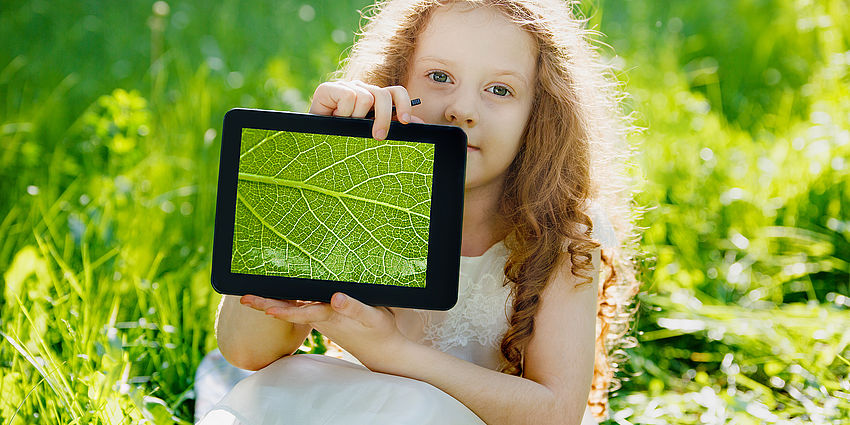 Walking down the hallways this week, you will find bright colorful chalk drawings pointing the way to the Blackford garden!  Gorgeous lanyards, with varnished wooden tree slice pendants, hang in each classroom for students to don who will be going to the garden during their lunch recess.  Excitement fills the air as students eagerly await the opportunity to visit the garden.
Thanks to Deb Nin, our lead garden parent, the garden officially opened this past Tuesday for lunch time visits.  Students donned the tree slice lanyards, followed the beautiful chalk art path leading them to the garden, and entered the revived garden to experience an opportunity to explore the plants now growing in our school garden, participate in a taste testing, journal and illustrate their observations, and enjoy the sunshine in the garden space.
Deb prepared activities for students to do, as well as a taste testing experience for students who came to visit the garden.
Students were able to sit and journal, illustrating their observations and writing about their garden experience.  They were also able to freely explore the plants, touching, smelling and even tasting specific plants which are now growing in our garden.  Some of the plants students were able to experience and eat were cilantro, pea tendrils, spicy mustard, and red veined kale. Deb also prepared individual bite sized sourdough slices students were able to dip into a cilantro pesto.
The garden is coming to life, and seeing the students' joy as they get to visit during their lunchtime fills my heart.  Seeing the smiles all around the garden…and students waiting at the gate saying they wanted to visit next week was so inspiring.  Students were also overheard saying "This is the best day ever!" and "I don't ever want to leave this place.  I am going to stay here all day."  Words like these are things every principal wants to hear…my heart is happy knowing our students will get to have these experiences thanks to Deb Nin, the Blackford PTA, our garden parents, our CUSD district master gardener, the Corp Yard staff, and our Blackford staff.