The Great Kindness Challenge
Our students and staff are looking forward to spreading extra kindness the week of January 23-27 as we participate in the Great Kindness Challenge!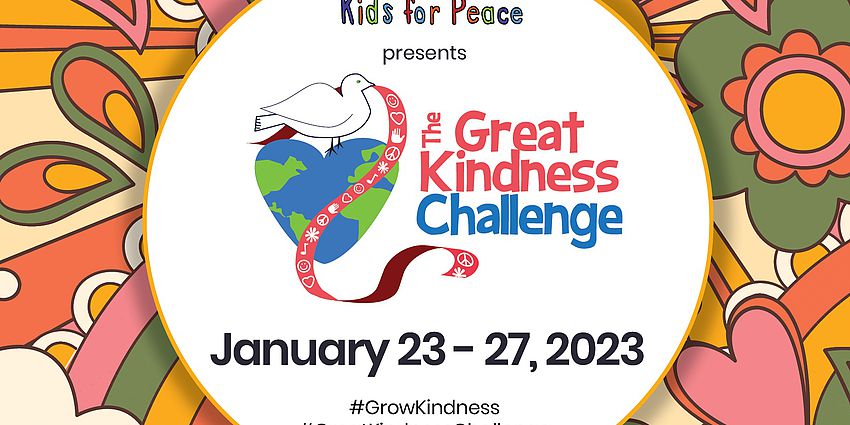 Next week, January 23-27, our students, staff and families are looking forward to promoting compassion and kindness here at school, at home and in our community!
Last year our students and staff participated in many different activities during our month long event promoting kindness.  Our students made cards and wrote notes/letters for people they love and care about; created posters and thank you notes we secretly delivered to our district superintendent in her office to surprise her; each class had a "secret buddy class" they did special things for during the week; staff members had "secret pals" they gave small gifts and treats to throughout the week; we wore t-shirts which promoted kindness in words and images; our 5th grade students helped facilitate  a card making station during morning recess; and our District Office staff came over to relieve teachers of yard duty for morning recess as a "random act of kindness."  There were so many ways our staff and students, families and District staff showed kindness to each other.  It was heartwarming to see our Blackford and CUSD community come together to promote and share compassion and kindness.
Each day we had a focus of showing compassion and kindness to oneself, our classroom community, our school community, our family and our greater community around Blackford and beyond.
This year we are looking forward to continuing our tradition of promoting "random acts of kindness" towards others and kindness towards ourselves.  We will continue with some of the same activities we did last year, as well as encourage new ways we can demonstrate kindness for ourselves, others and the community beyond Blackford.  We hope you will join us in celebrating the joy of spreading compassion and kindness.
Please see attached flyers and parent letters.  Here's to encouraging each other to complete as many kind acts as we can next week and beyond!  At Blackford and in CUSD, Kindness Matters!
GKC Info Letter  English  Spanish