Winnie the Pooh Play Coming to Blackford
Students are performing Winnie The Pooh Kids 2/13 and 2/14 at 7:00 pm.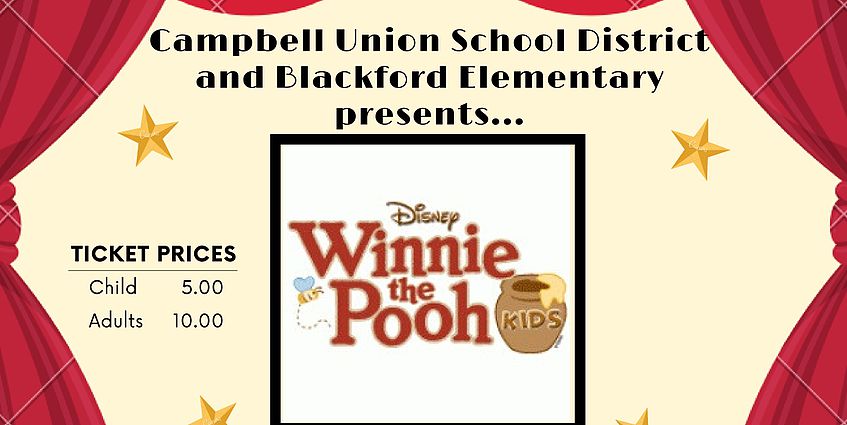 Come out and support Blackford Students! 2nd-5th grade students will be performing Winnie The Pooh Kids. They have been rehearsing and preparing since December 2019. The play will take place on February 13th and February 14th at 7:00 pm in the cafeteria. Tickets can be purchased before the show or at the door. This is a great family experience and way to show support to fellow Bobcats! Tickets are $5.00 for children and $10.00 for Adults. To purchase tickets online, please visit campbellusd.seatyourself.biz. Don't miss out!