Blackford Employees and Volunteers of the Year!
On May 12th, we were proud to celebrate and honor our CUSD employees and volunteers of the year from Blackford!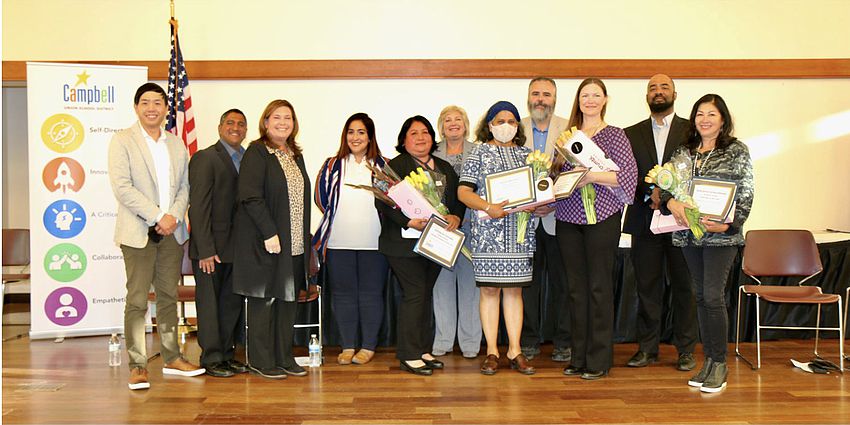 Blackford was honored to recognize the following people:
Blackford Teacher of the Year
Jeanne Miranda, Kinder teacher
 Blackford Classified Staff of the Year
Concepcion Gonzalez, Campbell Care Site Manager
Blackford Volunteers of the Year 
Julie Tate-Judge, our current PTA President 
Audrianna Correa-Jimenez, our PTA Treasurer and former PTA president 
Each one of these people have given so much of themselves, their talent and their time to help serve the students, families and community of Blackford.  These past couple of years have been very challenging as everyone knows, and these honorees have worked tirelessly serving students and the community through the pandemic and have helped Blackford in so many different ways; from providing a safe space, the Learning Lab, for students to learn; to making sure students were provided engaging lessons throughout Distance Learning; to making sure the PTA was still running smoothly and serving the school.  These are among a few examples of why these honorees were chosen as this year's nominees.  Each honoree shares a committment to helping children and is dedicated to making Blackford a special, caring, engaging place for students to learn and thrive.